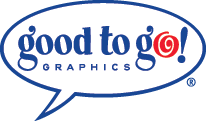 Use ANY DESIGN to create ANY PRODUCT!

A Quick and Fun Way to Decorate for your Favorite Holidays!

Make your center look sharp each season with Good to Go! Graphics®

Decorative Decals and Static Clings!

They're available in a variety of designs, or in any custom design! Call for details toll-free 866-323-0700
All ideas, images, and concepts © Copyright 2003-2019 Good to Go! Graphics® Inc.