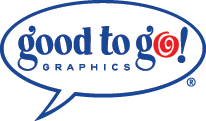 Use ANY DESIGN to create ANY PRODUCT!

St. Patrick's Day Designs
NEW!

CU010 Scottish Tartan

NEW!

ST009 St. Patrick's Swirl

NEW!

ST010 St. Patrick's Border

ST008 Over the Rainbow

ST007 Shamrock Magic

ST003 Lucky Hat

ST001 Shamrock Patch

ST002 Lucky

ST005 Pot O' Gold

ST006 Swirled Shamrock
All ideas, images, and concepts © Copyright 2010 Good to Go! Graphics® Inc.