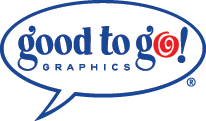 Use ANY DESIGN to create ANY PRODUCT!

Designs for Various Entertainment events
NEW!

SR013 Out of the Park

SR031 Basketball Frame

SR007 Sports

AT005 Race Car

AT001 Classic Drive

AT002 Deuce Coupe

TH004 Movie Takes

TH001 Movie Frames

TH003 Big Screen

AR002 Art Images

SC035 Pencil Colors

MS019 Colored Pencils
All ideas, images, and concepts © Copyright 2010 Good to Go! Graphics® Inc.