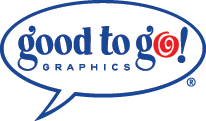 Use ANY DESIGN to create ANY PRODUCT!

For designs ideal for Gift Wrap Booths, see our GIFT DESIGNS

CN002 Spotlights headline can be altered as you like

CN003 Grand Opening

MS027 At Your Service

MS026b Baby Stroller
All ideas, images, and concepts © Copyright 2010 Good to Go! Graphics® Inc.