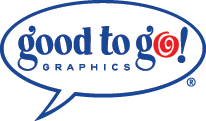 Use ANY DESIGN to create ANY PRODUCT!

Sports Designs

NEW!

SR013 Out of the Park

SR031 Basketball Frame

SR032 Fottball Frame

SR033 Soccer Frame

SR034 Baseball Frame

SR007 Sports

MS024 Inner Health

SR001 Golf Collage

SR003 Sporting Goods

SR002 Golf Swing

SR005 Sports Icons

FA001 Fishing Gear

KD001 Kids Play
All ideas, images, and concepts © Copyright 2010 Good to Go! Graphics® Inc.