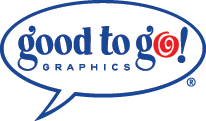 Use ANY DESIGN to create ANY PRODUCT!

Christmas Tree Designs - Page 1 of 3
PAGE 1 - PAGE 2 - PAGE 3
NEW!

HL317 Winter Holiday

HL234 Three Trees

HL262 Retro Tree Green

HL262 Retro Tree Red

HL220 Magic Trees

HL246 Shining Tree

HL232 Starry Pine

available in your choice of colors

HL168 Funky Tree

WN032 Swirling Snow

HL188 Gifting Tree
All ideas, images, and concepts © Copyright 2003-2013 Good to Go! Graphics® Inc.